"

Multi-faceted musician Alex McCue is looking to help propel the return of blissful soul music to the mainstream — and he's already on his way. "
Press Photos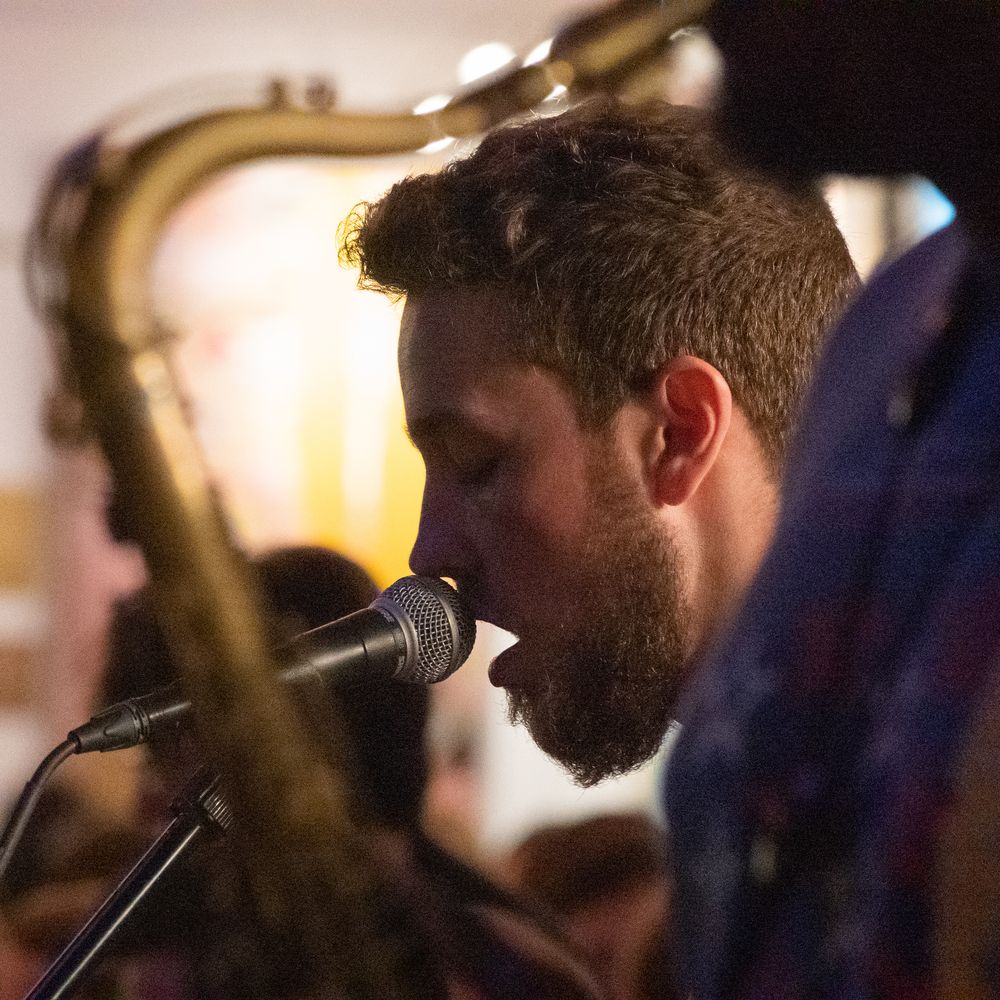 Alex McCue is an Albuquerque-born vocalist and multi-instrumentalist currently based in Valencia, Spain. McCue uses his ethereal vocals and narrative sensibilities to paint pictures of utopia, apocalypse, and a world in between.
McCue's versatility allows him to perform acoustic sets with piano or guitar, indie R&B sets merging instrumental tracks and live instruments, or full-band sets with the talented musicians of The Group Activity.
Alex and The Group have brought their well-planned and often improvized set to venues like Rockwood Music Hall in NYC, Blue in Portland, ME, GreenSoul in Philadelphia, and venus around the Boston area. McCue has also been featured in the Boston Globe, and has played at restaurants and cafes around Mexico, where he was featured on Radio UDG/PV in Jalisco, MX.
"Fans of artists from Lianne LaHavas to Frank Ocean will feel at home in the artistic depth and sonic allure of McCue's music. The artist effortlessly melds a variety of genres – from folk to R&B – in this exploration of mindfulness, nature, serendipity, and navigating dark times with compassion."
--The Ritz Herald
"Alex McCue & The Group Activity recently performed at an organizational fundraiser, and were absolutely phenomenal. They were incredibly easy to coordinate with, and handled all set-up and breakdown speedily and capably...Their set was perfect for the occasion - lively and engaging. Every Y2Y event would be made better by a set from The Group Activity" 
---Sam Greenberg, Y2Y Executive Director and Co-Founder

"I've enjoyed The Group Activity for a couple of years, and have always enjoyed the eclectic blend of different styles of music, but what I've appreciated most is the message of positive change that we need in our world. Getting to see them perform at Fenway Porchfest was amazing. The Group Activity is energetic, exciting, and engaging. I'll be keeping an eye out for any more performances from The Group Activity in the neighborhood"
---Only In Fenway Blog
Inquiries & Booking
You can also reach out to alexmccuemusic@gmail.com