Bio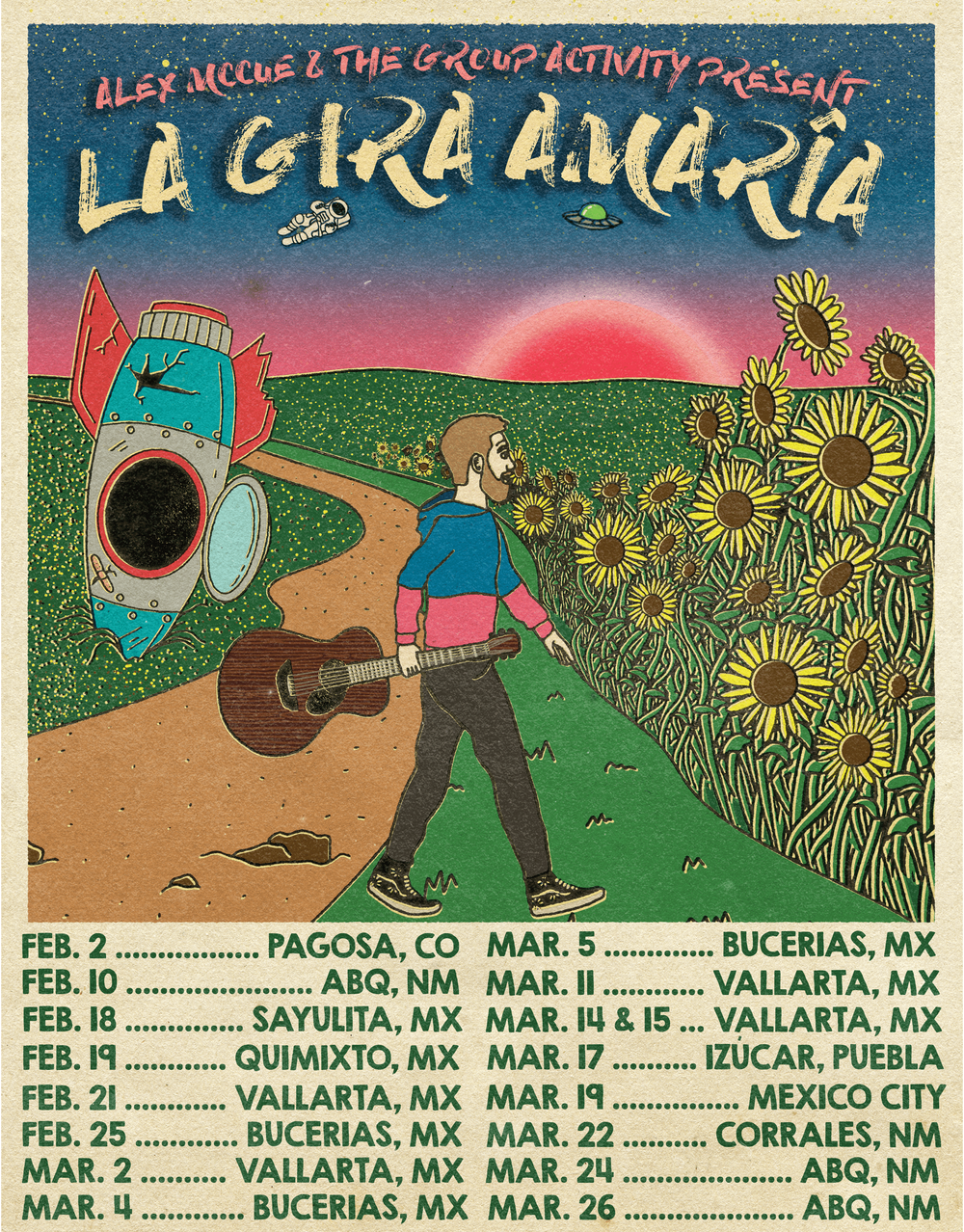 Alex McCue has walked a musical path since pre-school, singing enough to catch the ear of a musical teacher. Fast forward to the current day, and Alex is wrapping up a 17-date music tour through the US and Mexico, opening beach-side music festivals and captivating audiences with his honeyed vocals and authentic performances. His music retains the fun, joyful connection to the inner child while also incorporating a spiritual, conscious depth.
Alex's has brought is bilingual blend of folk, R&B, and reggae music to venues across the US, Mexico, Ireland, and Spain, and he is now based in LA. His work has earned the praise of publications and has caught the attention of a loving international fanbase. His versatility allows him to perform acoustic sets with piano or guitar, solo/duo sets merging instrumental tracks and live instruments, or full-band sets with the talented musicians of The Group Activity.
Alex's aura is rooted in a meditation practice and a connection to the Earth, but his imagination often takes him and his audiences on interstellar journeys. His music ranges from hopeful jams to smooth soul, all blending into a dynamic and unique live set that leaves crowds grateful, present, and excited to make the world a better place.
McCue's songwriting unites music lovers nostalgic for Billy Joel or Bill Withers with the fans of modern-day greats like Tom Misch or Lianne La Havas. After years of touring and honing his craft, the only thing missing from McCue's creative, compassionate journey is you!
Venues played include Radio City in Valencia, Spain, Rockwood Music Hall in NYC, Blue in Portland, ME, Cuates y Cuetes in Puerto Vallarta, 11th Station in Durango, Sawmill in Albuquerque, and many venues around the Boston area. McCue has also been featured in the Boston Globe, and has been featured on Radio UDG/PV in Jalisco, MX.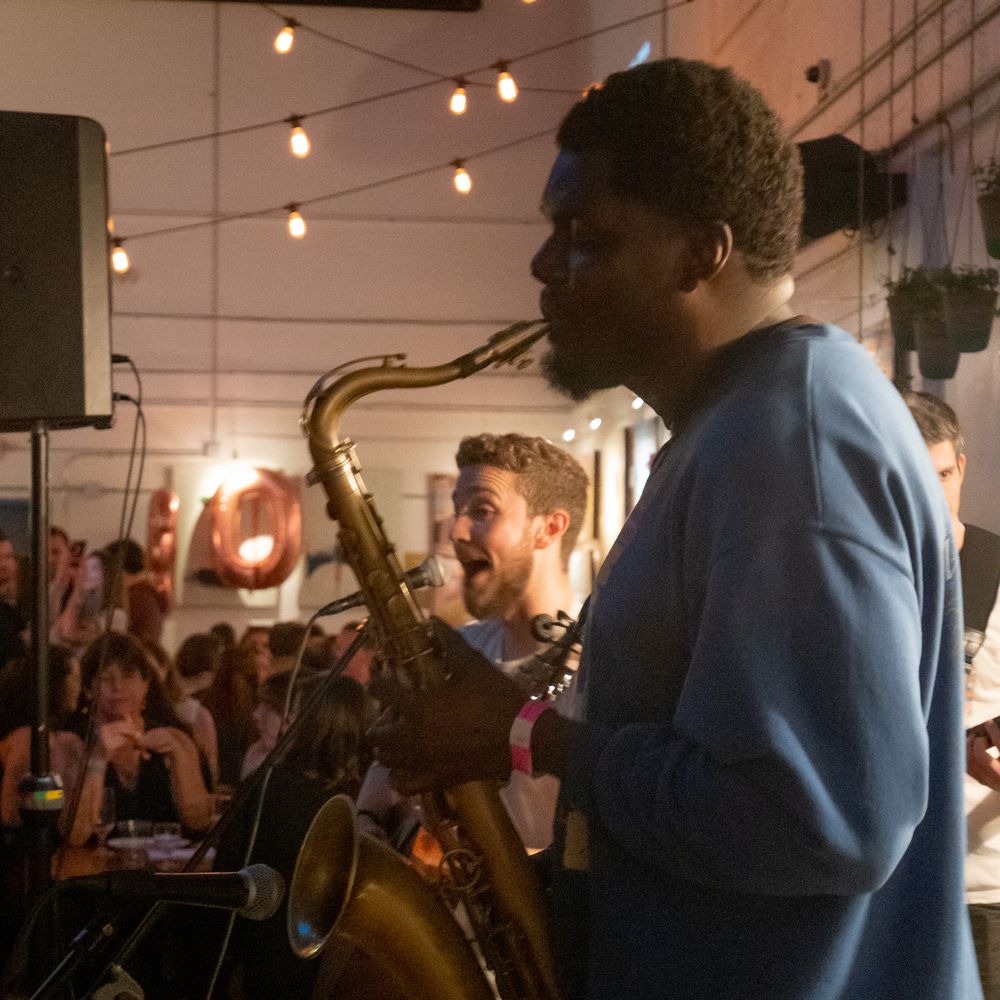 Rockwood Music Hall - NYC
Green Soul - Philadelphia
Blue - Portland, ME
Thunder Road - Somerville, MA
The Burren - Somerville, MA
Radio UDG/PV - Puerto Vallarta, Mexico
La Negra - Nayarit, Mexico
Dorchester Art Project - Boston, MA
Aeronaut Brewery - Somerville, MA
Andy's - Portland, ME
Sunshine Bar - Nayarit, Mexico
Delicias Mexicanas - Nayarit, Mexico
Y2Y Harvard Square - Cambridge, MA
Agassiz House - Cambridge, MA
The Factory - Cambridge, MA
Under St. Marks with Lofi Comedy Show - NYC
Chelsea Night Market - Chelsea, MA
Plough and Stars - Cambridge, MA
Starbucks Harvard Square - Cambridge, MA
Fenway Porchfest - Boston, MA
Jamaica Plain Porchfest - Boston, MA
Somerville Porchfest - Somerville, MA
House shows around the Boston area