Like what you heard?
'Whispers' Tour Poster
11 x 17 Full-Color Matte Print of The Whispers Tour Poster. A portion of the proceeds benefit the Atlanta Solidarity Fund, which provides legal defense to environmental protectors.
Read more…
Play Grounded: CD
Physical copy and free download of the first EP by The Group Activity, 'Play Grounded'
The Group Activity's first full-band EP is a journey of discovery and a quest to stay positive, grounded, and playful in the face of negativity. For every EP purchased, $1 goes to Y2Y homeless shelter in Harvard Square
Read more…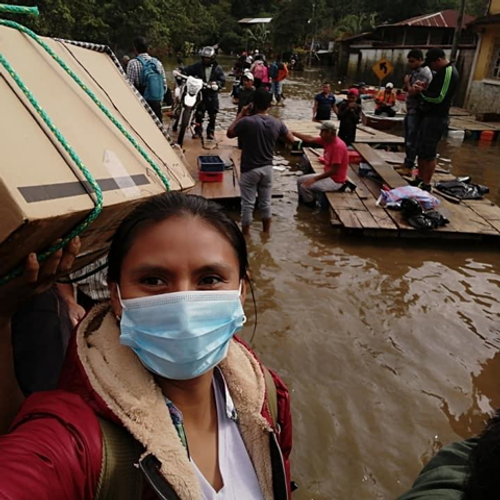 Virtual Pass The Hat (Tips / Propinas)
50% of these tips support the Amarías tour and 50% supports Grassroots International, which funds movements for social change in areas like climate justice, human rights, and disaster relief.
Enter the amount you wish to donate
Join us for a sweet house concert featuring 5 artists and one amazing dog. Doors open at 6, music starts at 7pm.
Email ilovemusnight@gmail.com to reserve your spot! Tickets are $10 :)
Artists: BECCA, Noelle Chiodo, Alex McCue, VIBI, and Iz Divine
$10! Email ilovemusnight@gmail.com for tix
Join me at the iAM Music Festival in downtown Durango, CO! I'll be playing a 45-minute set from 4:15-5pm on Saturday, Oct. 7, but I encourage you to come through for the whole weekend to enjoy the fall foliage and witness just how amazing the Durango Music scene can be!
Alex McCue returns to 11th St. Station for an afternoon of music, food, and drinks in the open air, right on Durango's Main Ave. Come check out this one-of-a-kind converted garage for FREE (tips welcome) on a Sunday afternoon :)
 — (MDT, UTC-06) — (MDT, UTC-06)
Alex McCue returns to Tractor's Patio for a night of acoustic music as Albuquerque celebrates the Balloon Fiesta. FREE entry, Cash / Venmo tips welcome.
(MDT, UTC-06) (MDT, UTC-06)
Alex McCue returns to Casa Vieja for a Friday evening of acoustic music. We'll hopefully be on the patio if weather allows. Music runs from 5-7pm, and entry is FREE (Cash / Venmo tips welcome)